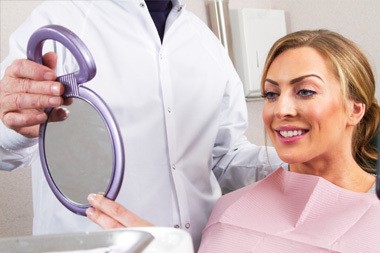 If you're looking to improve your smile with Cosmetic Dentistry, you'll find the solutions you need with Dr. Robert Howard at Classic Smiles In Troy, Al.. From full mouth reconstruction, crowns and veneers to teeth whitening or Invisalign clear orthodontics, we provide quality care in a comfortable and relaxing atmosphere. We offer complimentary consultations so that we can determine what treatment would be best for you, and we'll work hard to ensure that your smile looks naturally beautiful!
Dentistry has come a long way in recent decades, and today it's just as common for people to visit a dentist for cosmetic reasons as it is for them to come in for a cleaning or cavity filling. At Classic Smiles, we specialize in helping patients enhance their smiles, whether that means whitening their teeth through bleaching, straightening their smiles through Invisalign, or correcting flaws through the application of veneers and crowns. Patients from Troy and Montgomery, and surrounding areas such as Dothan, Greenville, and Ozark, have found their best smiles with us!
Our goals when it comes to smile enhancement for our patients are comfort and durability, and a natural looking appearance. We don't provide assembly line smiles here; you get individualized treatment that ensures your mouth and jaw will feel good and that your teeth will look naturally beautiful. Our resident dentist, Dr. Robert J. Howard, has spent extensive time in post-doctoral dental education to learn the latest in cosmetic dental techniques. His commitment to creating beautiful, lasting smiles for his patients shows in everything he does.
When you need a Troy, AL cosmetic dentist, Classic Smiles is here to provide you with the utmost in quality care. We offer CareCredit 0% financing for both 6 months and 12 months. Call us today to schedule your free consultation!